West Garfield Park Community Stakeholders
Promoting a Drug Free West Side
Details
West Garfield Park Community Stakeholders
3504 W. Lake St.
Chicago IL, 60624

Related News Articles
Jerry Stender, owner of Personal Liquor, is the example of what the West Garfield Park Community Stakeholders wants other area liquor stores to emulate. The store owner does not sell alcohol to minors, cards those purchasing alcohol, hires its own security guards and keeps the entrance free of loiters and litter.
The evening I learned of my sister's death, I had plans to go to dinner with friends — two single (divorced) women with similar life challenges. It was to be a celebration of my recent promotion; one friend's recent success in graduate school; and the other's recent recovery from a life threatening illness.
Related Blogs
Tune in TONIGHT, May 31, 2018 at 7:00 pm !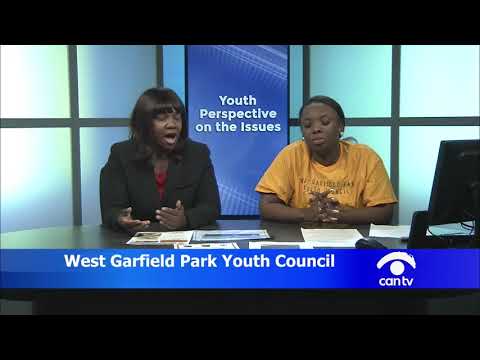 This is a community show so call in and join the conversation!
The West Garfield Park Community Stakeholders is a consortium of residents, agencies, churches, elected officials, law enforcement, and businesses who work together to improve the quality of life on the West Side. We are actively engaged in efforts to prevent substance abuse by young people and to end youth violence.
Our Community Empowerment and Unification meetings are held on the 2nd
Monday of each month
, at
6:00 pm
. SHARP at 3504 W. Lake St. in Chicago.
Everyone is always welcome to attend, if you are concerned with the future of the West Garfield Park Community and the welfare of its residents.
The West Garfield Park Community Stakeholders is sponsored in part by The Substance Abuse and Mental Health Services Administration (SAMHSA).
Our Mission is to:
Establish and strengthen collaboration among communities, public and private non-profit agencies, federal, state, local and tribal governments to support the efforts of community coalitions working to prevent and reduce substance use among youth.
Reduce substance use among youth and, over time, reduce substance abuse among adults by addressing the factors in a community that increase the risk of substance abuse and promoting the factors that minimize the risk of substance abuse.
Our Purpose is to:
Create opportunities via programs, activities, and events to help direct youth towards positive alternatives to violence as well as teaching them how to become productive citizens through positive civic engagement.
Our Vision as stakeholders is to engage a partnership of residents, parents, youth, educational institutions, organizations and public servants with a common goal to reduce violence within the West Garfield Park community. And as stakeholders, our purpose is to reduce violence by strengthening our community through programs, activities, and events that build healthy and productive lives.